Bright Tribe: Meeting the Digital Needs of Atlanta's Businesses
As a leading Atlanta web designer, Bright Tribe brings a unique blend of expertise and local understanding to the table. We specialize in creating websites that not only look great but also drive real business results, particularly for small to mid-sized businesses. Our approach is grounded in understanding the specific challenges and opportunities that businesses in Atlanta face, ensuring that our solutions are not just effective, but also tailored to the unique landscape of the region.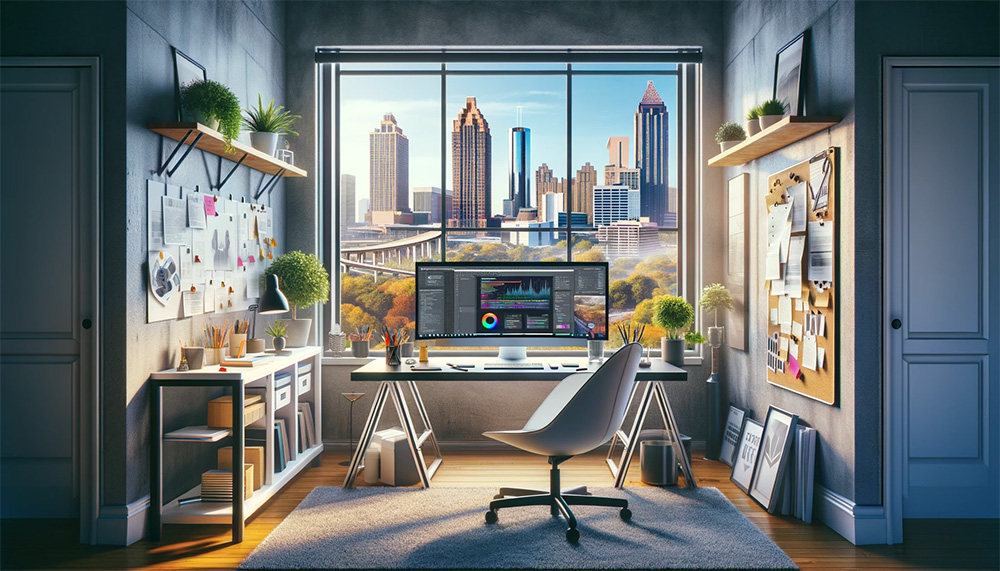 Understanding the Atlanta Market
Atlanta's business environment is diverse and deeply competitive. We know that standing out in this competitive space requires more than just a standard website. It demands a digital presence that resonates with your ideal client and is focused on conversion. Our team designs websites that are perfectly aligned with this requirement.
We're More Than Just Web Designers
Bright Tribe is not just another Atlanta web designer. We offer a comprehensive suite of services, meticulously crafted to boost your online presence and improve your overall business performance. Our expertise lies in creating digital solutions that solve real-world problems for businesses, particularly in the Atlanta area.
Atlanta Web Design and Development
Customized Website Creation
At Bright Tribe, we believe that your website is the digital storefront of your business. It's not just about looking good; it's about telling your story in a way that resonates with your audience. Our customized website creation process involves:
Deep Dive into Your Brand Identity: We start by understanding your brand's core values, messaging, and ideal client avatar. This insight allows us to tailor a website that embodies your brand and speaks directly to your customers.
Solving Engagement Issues: We know that an engaging website keeps visitors around longer. Our designs are not only visually appealing but also structured to highlight key information and guide visitors to take action.
Reflecting Business Values: Your website will be a true reflection of what your business stands for, aligning with your branding and messaging to create a cohesive online presence.
Responsive Design
Responsive web design is not just an add-on; it's a necessity. At Bright Tribe, we understand the importance of creating websites that perform flawlessly across a multitude of devices. Our responsive design approach ensures that your website delivers a consistent, high-quality user experience, whether viewed on a desktop, tablet, or smartphone. This adaptability is key to engaging a wider audience and improving your online presence.
Mobile Accessibility: Having a mobile-responsive website is non-negotiable. We ensure that your site looks great and functions seamlessly across all devices.
Optimal Browsing Experience: Our responsive designs adapt seamlessly to different screen sizes and resolutions, providing an optimal browsing experience for every user, which is crucial for retaining visitors and reducing bounce rates.
Improved Search Rankings: Responsive design is not just a user convenience; it's also favored by search engines. We optimize for mobile-first indexing, which can significantly improve your search engine rankings.
User Experience Focus
At Bright Tribe, our focus on user experience (UX) is at the forefront of our web design philosophy. We create websites that are not only visually appealing but also highly functional and user-friendly. Our goal is to make it effortless for your visitors to navigate your site and interact with your content, enhancing their overall experience and encouraging conversions.
Ease of Navigation: We prioritize clear and intuitive navigation to prevent confusion and frustration for your visitors. Our design ensures that users can easily find what they are looking for, enhancing the efficiency of your website.
Positive Visitor Interaction: From the color scheme to the layout and call-to-action buttons, every design element is carefully chosen to foster positive interactions. We aim to create a memorable and intuitive experience for everyone who visits your site.
Conversion Optimization: Beyond aesthetics and usability, our UX design is strategically focused on conversion optimization. We place elements in a way that naturally guides users toward taking desired actions, whether it's subscribing to a newsletter, making a purchase, or reaching out for more information. This approach not only improves user satisfaction but also drives the business goals of your website.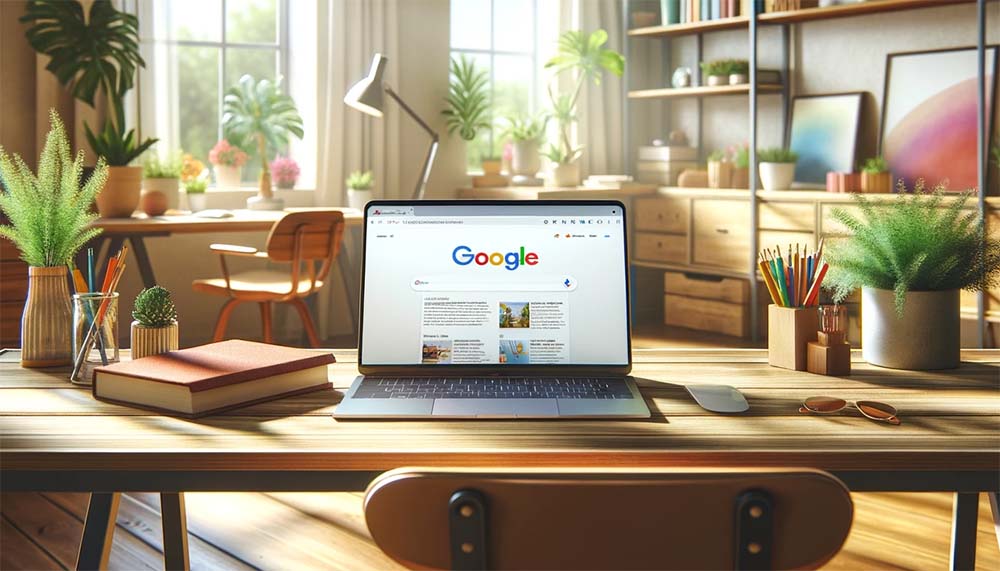 Atlanta Digital Marketing and SEO
Our Search Engine Optimization (SEO) services focus on enhancing your website's visibility on search engines, a crucial aspect for businesses, especially in the competitive Atlanta market. Our team is adept at tailoring SEO strategies to fit your unique business needs, ensuring that your online presence is both powerful and effective.
Visibility on Search Engines: We implement SEO strategies specifically designed to boost your website's visibility on search engines, helping you stand out in the crowded online space of Atlanta.
Targeting Local Searches in Atlanta: Understanding the importance of local SEO, we concentrate on optimizing your site for Atlanta-specific search terms and local directories, aiming to attract more regional visitors.
Continuous SEO Monitoring: Recognizing that SEO requires ongoing effort, we continually monitor and update your site's SEO strategy to keep pace with evolving search engine algorithms and maintain high search rankings.
Content Marketing
Our content marketing services at Bright Tribe are centered around crafting content that captivates and connects with your audience. We understand that the key to successful content marketing is not just about being engaging but also being relevant and valuable to your audience. This approach is integral in attracting and retaining visitor attention, leading to a stronger online presence.
Engaging and Relevant Content: Our team assists in creating a variety of content types, including blog posts, articles, infographics, and more, each tailored to resonate with your audience. This content is not just meant to catch the eye but to provide real value, keeping your audience engaged and coming back for more.
Driving Traffic and Engagement: The goal of our content marketing strategies is twofold: to drive traffic to your site and to foster engagement. By creating content that is both informative and appealing, we help you build a loyal customer base and bolster your overall online presence.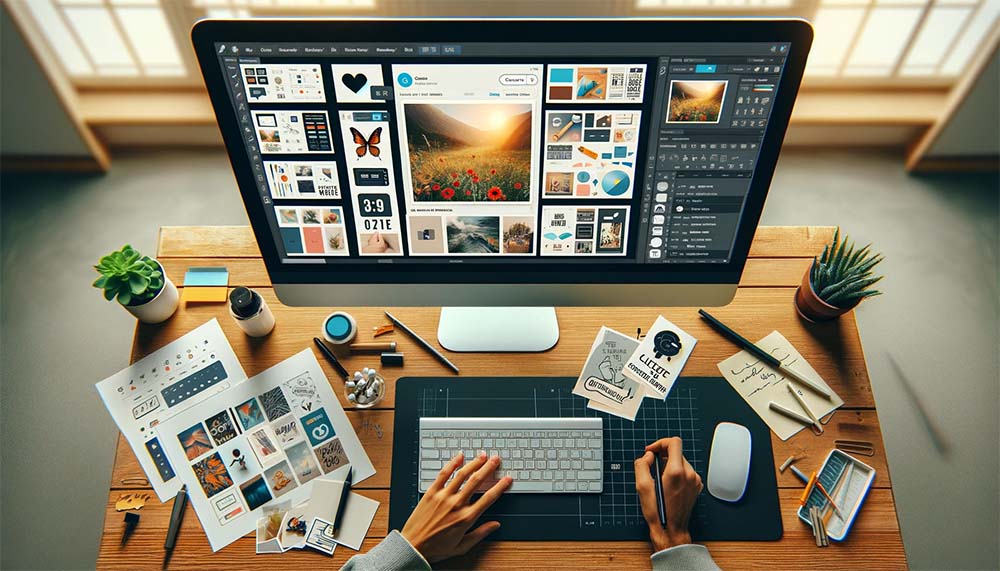 Social Media Strategy
At Bright Tribe, we understand the challenges and time commitments involved in managing social media effectively. Our social media strategy services are designed to take the hassle out of social media marketing for your business. We focus on creating a consistent, engaging presence on various platforms, ensuring that your brand is represented positively and effectively online.
Enhancing Brand Presence: We recognize the importance of an active social media presence in today's digital landscape. Our team crafts comprehensive social media plans tailored to amplify your brand's presence across multiple platforms. This approach is about more than just posting content; it's about creating a cohesive and recognizable brand image that resonates with your audience.
Building Engagement and Loyalty: Our strategy goes beyond just posting regularly. We focus on creating content that fosters a deeper connection with your audience, encouraging interaction and building brand loyalty. By engaging with your followers and participating in relevant conversations, we help elevate your brand's presence and ensure that your social media activities are aligned with your broader business objectives.
Solving Problems for Small to Mid-Sized Businesses
In Atlanta, small to mid-sized businesses often encounter specific digital challenges, and Bright Tribe is equipped to address these effectively. Our targeted solutions focus on enhancing online visibility for these businesses, utilizing local SEO and targeted marketing strategies to significantly expand their digital footprint. Recognizing the setback an outdated website can cause, we specialize in modernizing web presences with sleek, efficient, and contemporary designs.
Additionally, we prioritize streamlining the user experience, ensuring websites are intuitive, fast, and responsive to prevent potential customers from being deterred by confusing layouts. As an Atlanta web designer, our goal is to transform these digital hurdles into opportunities for growth and success.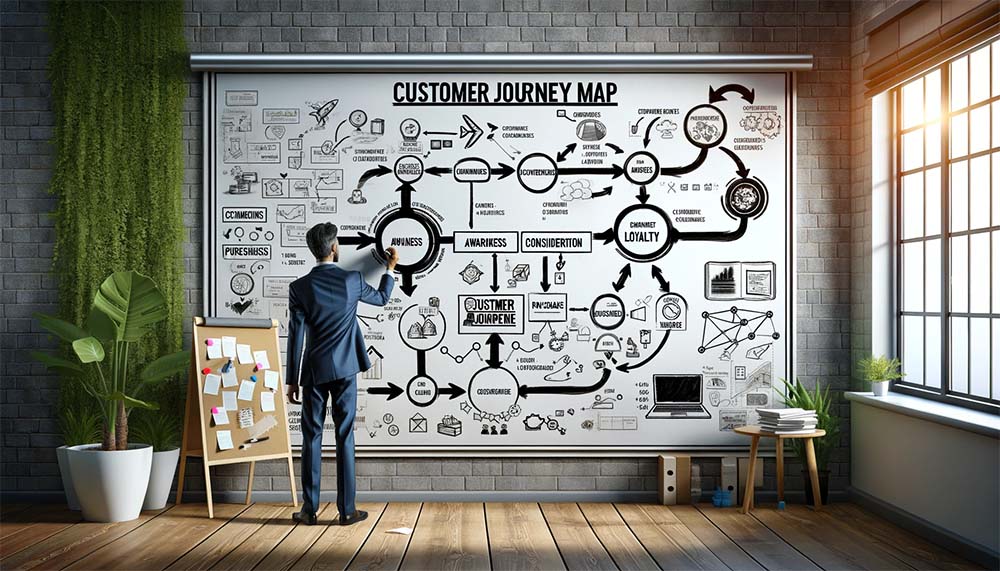 Why Choose Bright Tribe as Your
Atlanta Web Designer
Choosing the right web designer can significantly impact your business's online success. Here's why Bright Tribe stands out as the ideal choice for your Atlanta web design needs:
Experience Matters
With an ever-evolving digital landscape, experience is a critical factor in web design. At Bright Tribe, we bring years of industry experience to the table. This deep-rooted knowledge is not just about understanding the technical aspects of web design; it's about grasping the nuances of digital marketing and consumer behavior over time. Our team's experience ensures that we can anticipate trends, adapt to new technologies, and apply historical insights to give your website a competitive edge. This experience is particularly crucial in a diverse and dynamic market like Atlanta, where understanding local consumer behavior and trends can make a significant difference in how effectively a website engages its audience.
Budgets Matter
We recognize that budget is a key concern for most businesses. Bright Tribe is committed to providing affordable, yet high-quality web design solutions. Our approach is flexible – we tailor our services to match your budget without compromising on quality. More importantly, we focus on Return on Investment (ROI). Every design decision, every marketing strategy is geared towards ensuring that you get the most out of your investment. We aim to create value for your business, ensuring that every dollar you spend contributes to your overall business growth and success.
Results Matter
At Bright Tribe, we are laser-focused on delivering results. Our web design and marketing strategies are centered around conversion – turning visitors into customers. We understand the importance of creating industry awareness and establishing local dominance online, especially in a competitive market like Atlanta. Our strategies are designed to elevate your brand, differentiate you from competitors, and solidify your presence in your industry and local market.
Support Matters
Having been in the industry for over 17 years, we pride ourselves on being a long-term partner for our clients, not just a one-and-done agency. Our website support extends beyond the launch of your website. We stand by our clients as they grow, evolve, and adapt to changing business and marketing landscapes. This ongoing support ensures that your digital presence remains effective, relevant, and aligned with your business goals, even as the market dynamics shift.
In summary, choosing Bright Tribe means opting for a web design partner in Atlanta who values experience, respects budgets, focuses on tangible results, and provides long-term support. Our commitment to these principles makes us the ideal choice for businesses looking to make a significant impact online.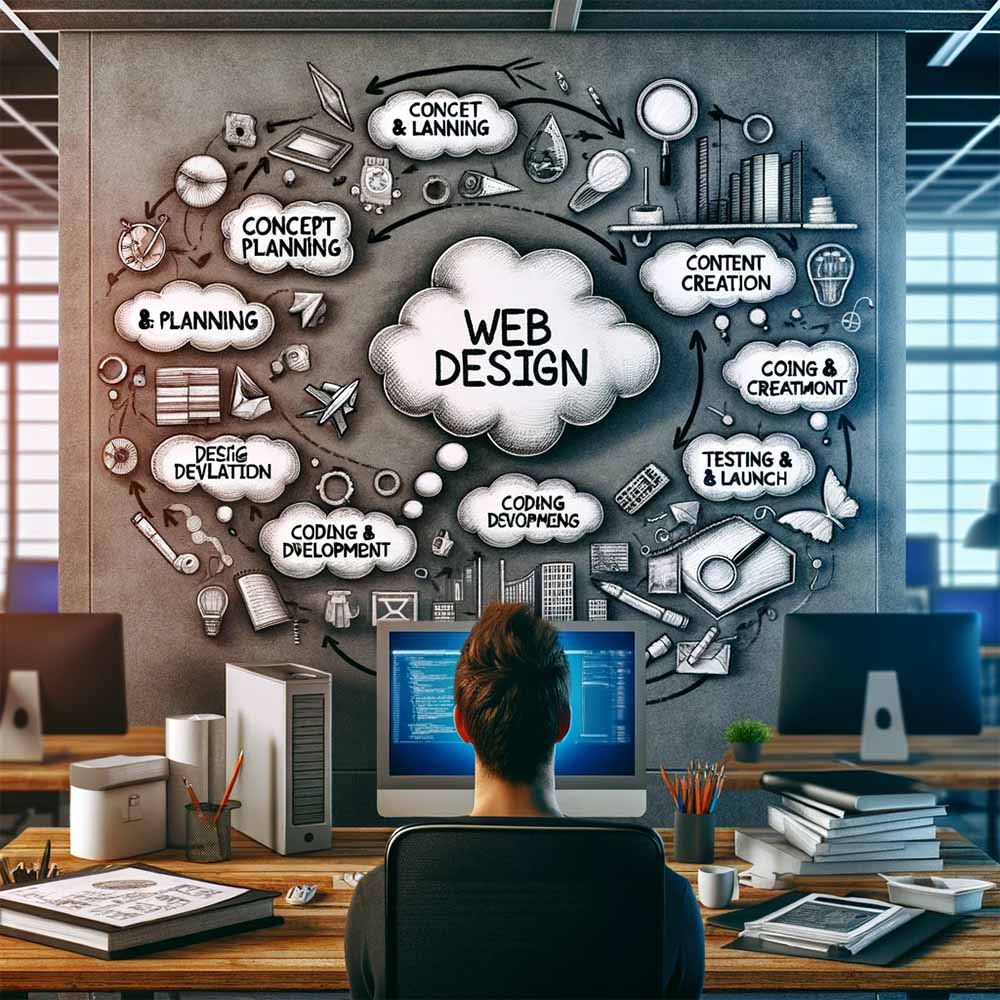 Our Process: From Concept to Completion
Step-by-Step Approach
Initial Consultation: We begin with an in-depth discussion to understand your business goals and requirements.
Strategy Development: Based on your inputs, we craft a customized strategy that aligns with your business objectives.
Design and Build: Our team then brings the strategy to life, creating a website that not only looks great but also functions flawlessly.
Testing and Launch: Before going live, we thoroughly test the website to ensure everything works as intended.
Post-Launch Support: Our relationship doesn't end at launch. We offer ongoing support and maintenance to keep your website up-to-date and performing at its best.
Your Partner for Web Design in Atlanta
At Bright Tribe, we are more than just an Atlanta web designer. We are your partners in digital growth, committed to providing solutions that not only meet but exceed your expectations. Whether you're looking to launch a new website or revamp an existing one, our team is ready to help you make a significant impact in the digital world.
Are you ready to take your Atlanta business to the next level? Contact Bright Tribe today to discuss how we can help you achieve your digital marketing goals.