If you spend much time on the web you've no doubt seen a one page WordPress website – or at least a website with a long, scrolling homepage with great graphics and a highly visual style.
These are called parallax scrolling websites – or long form sites – and they're incredibly popular today, especially for small businesses that want to make a big impact without a huge budget.
Here are four reasons why you should consider a one-page WordPress website:
1. One Page WordPress Sites Eliminate Clicks and Sidebars
Although one-page websites still have navigation, when you click a menu link it doesn't load a brand new page, rather it "scrolls down" to the right content on the same page.  This functionality can be used throughout the site or only on the homepage for a high initial impact and impression. And because your content is organized visually on the homepage in "panels" it eliminates the need for the old style design using sidebars. Additionally, parallax WordPress websites typically keep users' interest longer which translates into higher conversions and less abandonment.
Bright Tribe has built several one-page parallax sites recently for companies like Resurgia Health, iStaff, Prime Risk Partners, Southern Sales, and Direct Technologies, Helperful.com. Here's an example of a simple parallax home page:

2. Parallax Websites Are Visually Compelling With Less Content
The reality is that most websites have way too much content. And studies show that people don't "read" on the web: they skim. So one-page WordPress websites are perfect for presenting your most important content they way people actually use the web – by skimming – and provides visual or textual anchors for users as they scroll down the page using icons, call-outs, illustrations, diagrams or other visual clues.
If you're a small business and have a limited copywriting budget, this type of website can help you visually compete with the big guys and focus on your core content without having to write full pages to fill space on a website – that your users won't read any way!
3. One Page WordPress Sites are Mobile Responsive
There's no question that today websites need to be render correctly on all kinds of devices – from smartphones to tablets and laptops.  One page WordPress websites work well for mobile viewing. The long-form design is ideal for smart phones and tablets because it performs just like an app, making it reader friendly and perfect for smaller screens. Check them out on your smart phone or tablet!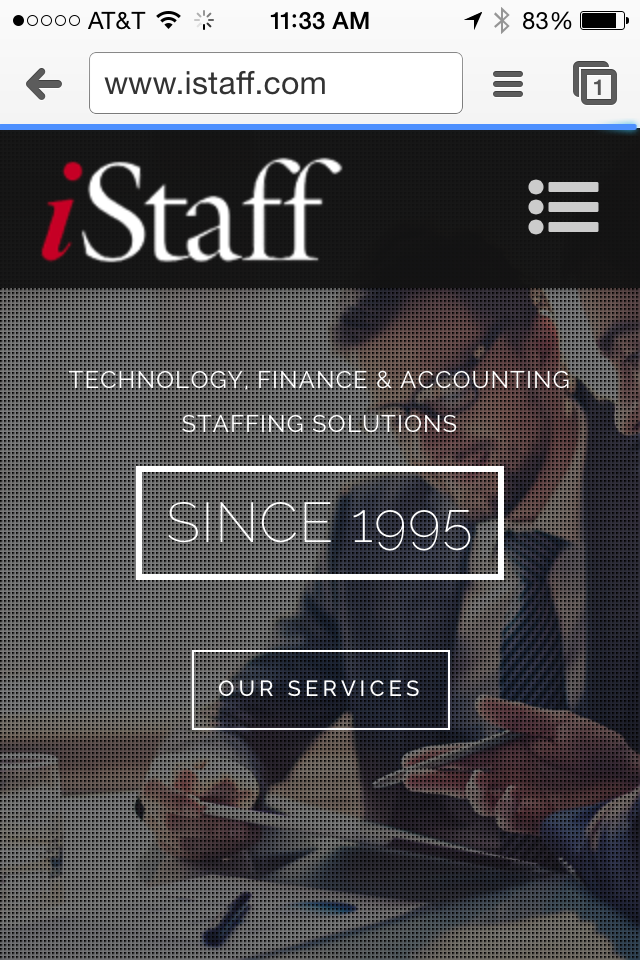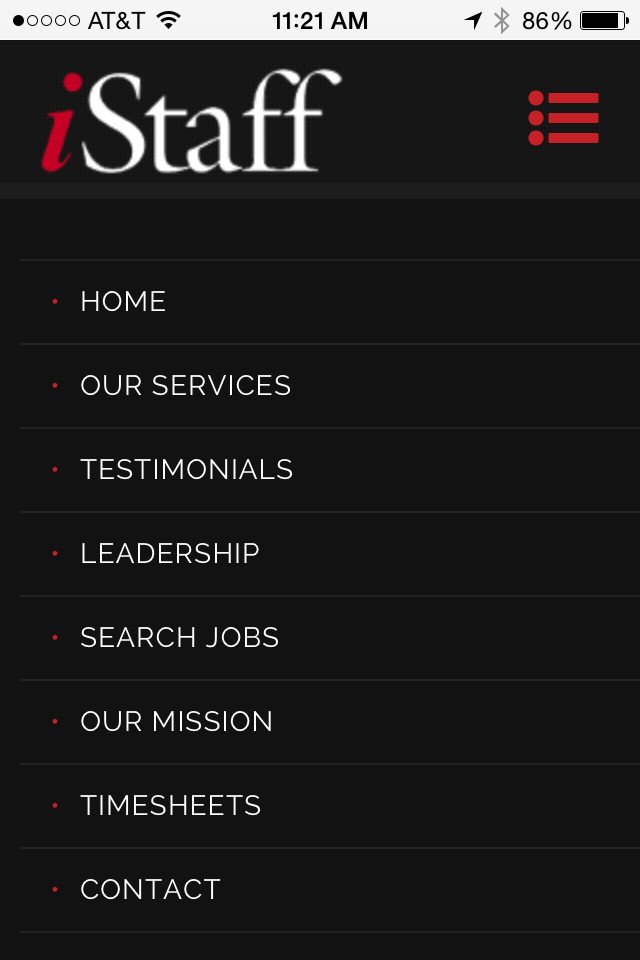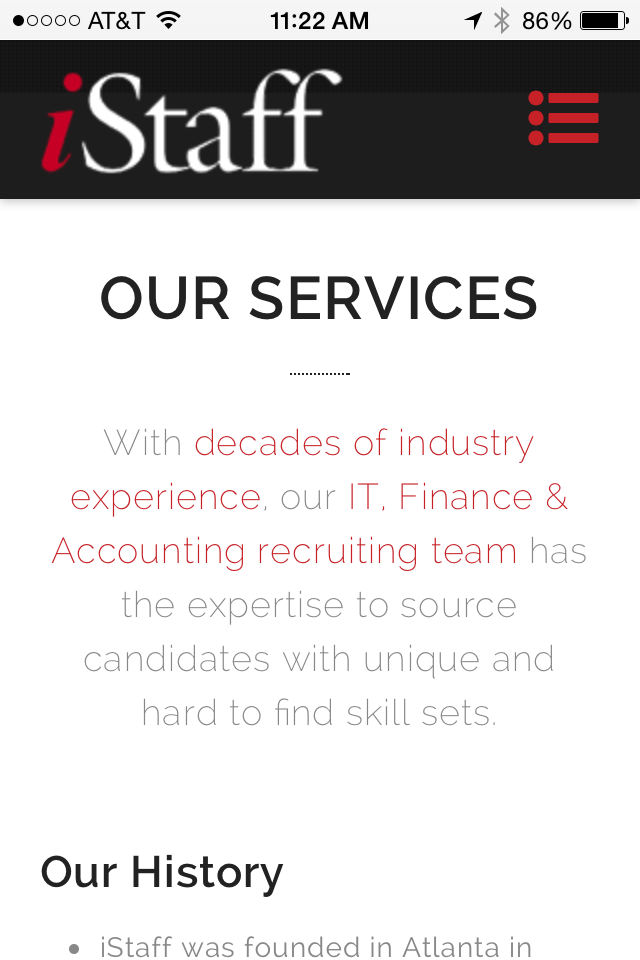 4. One Page Websites Effectively Use Images for Distinctive Branding
If a picture is worth a thousand words, the right image on a parallax website can effectively communicate your service, product, or value proposition in an incredibly effective and empathic way. The large images in parallax scrolling websites let you design a unique experience for your customers that is one-of-a-kind. Your design might involve a transition between different "scenes" or backgrounds as readers scroll through the content, or maybe an interaction of colors between the panels and background elements to produce a beautiful end effect. All of these features help you develop an overall theme for your WordPress website and integrate your company's branding in ways you've never thought of before – and isn't possible with old style web design.
Let Us Help with Your WordPress Web Design
Do you have a small business and need a professional online presence? Do you have an existing WordPress website that needs a refresh? Bright Tribe provides professional and affordable web design and online marketing for small businesses. Give us a call and see if a one-page parallax site would fit your business and marketing needs.