Bright Tribe is thrilled to launch the new MCA website.
This pro-bono project was completed to coincide with their annual fundraiser and in time for next year's registration. After reviewing dozens of Christian school websites across the country, Bright Tribe proposed an extensive expansion of their current content to create the most comprehensive, user-friendly private Christian school website in the region.
And because the website was designed in WordPress, updates can be managed in real-time by multiple administrators in an intuitive, user-friendly CMS. One of the primary reasons for the updating their old website was because of a complicated CMS that made it too difficult to make simple site updates.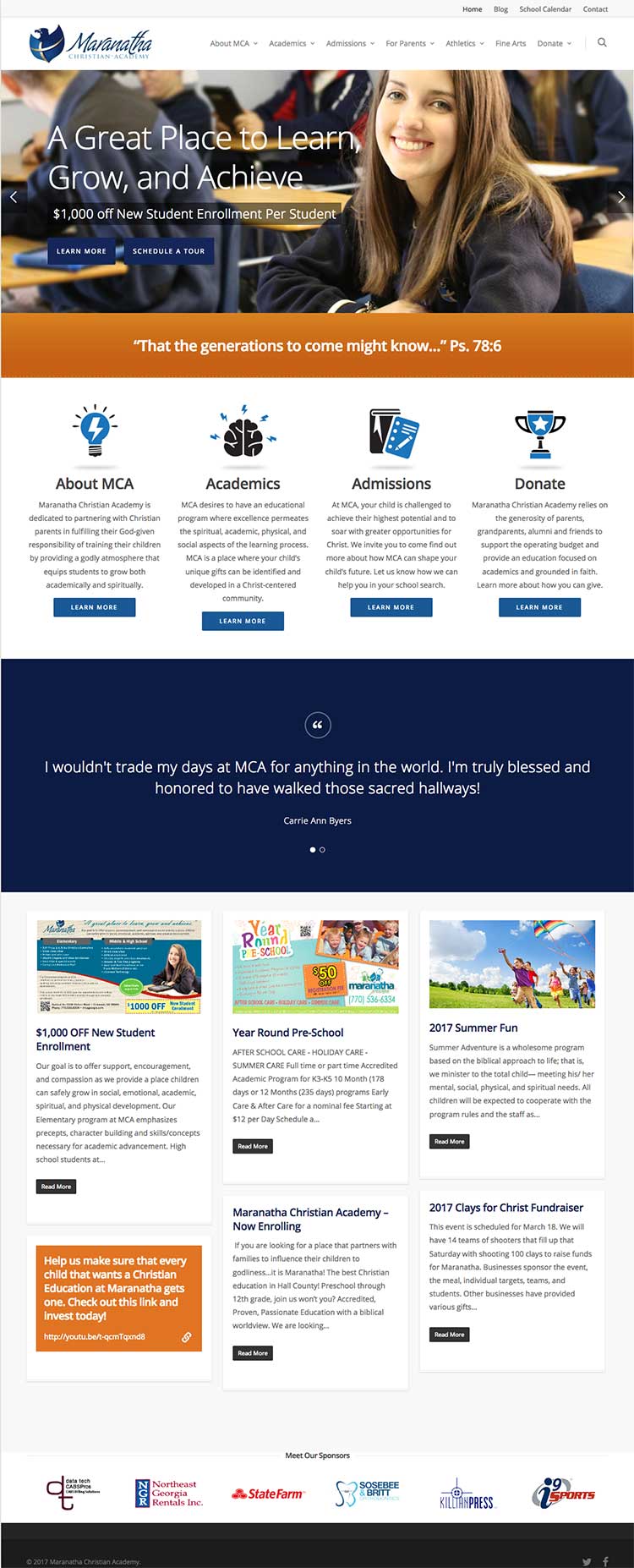 Additionally, an important requirement for this project was to ensure the site and site features were fully mobile-responsive. This includes not only the homepage, but more importantly their online giving feature. After researching several options, Bright Tribe recommended and implemented SimpleGive for secure donations that can support desktop, mobile, text and kiosk giving.