Unleash Your Business Potential with a Fast, Professional Online Presence
In the fast-paced digital world, having a strong online presence is crucial for the success of your business. For small business owners, this often means having a well-designed, functional website that reflects your brand and engages your target audience. However, the process of creating a website can be time-consuming and costly, which is where our 'Website in a Week' service comes into play.
What is 'Website in a Week'?
'Website in a Week' is a specialized service designed to deliver a fully-functional, beautifully designed website for your business in just one week. This service is tailored for small businesses looking to establish a strong online presence without breaking the bank or waiting weeks (or even months) for a finished product.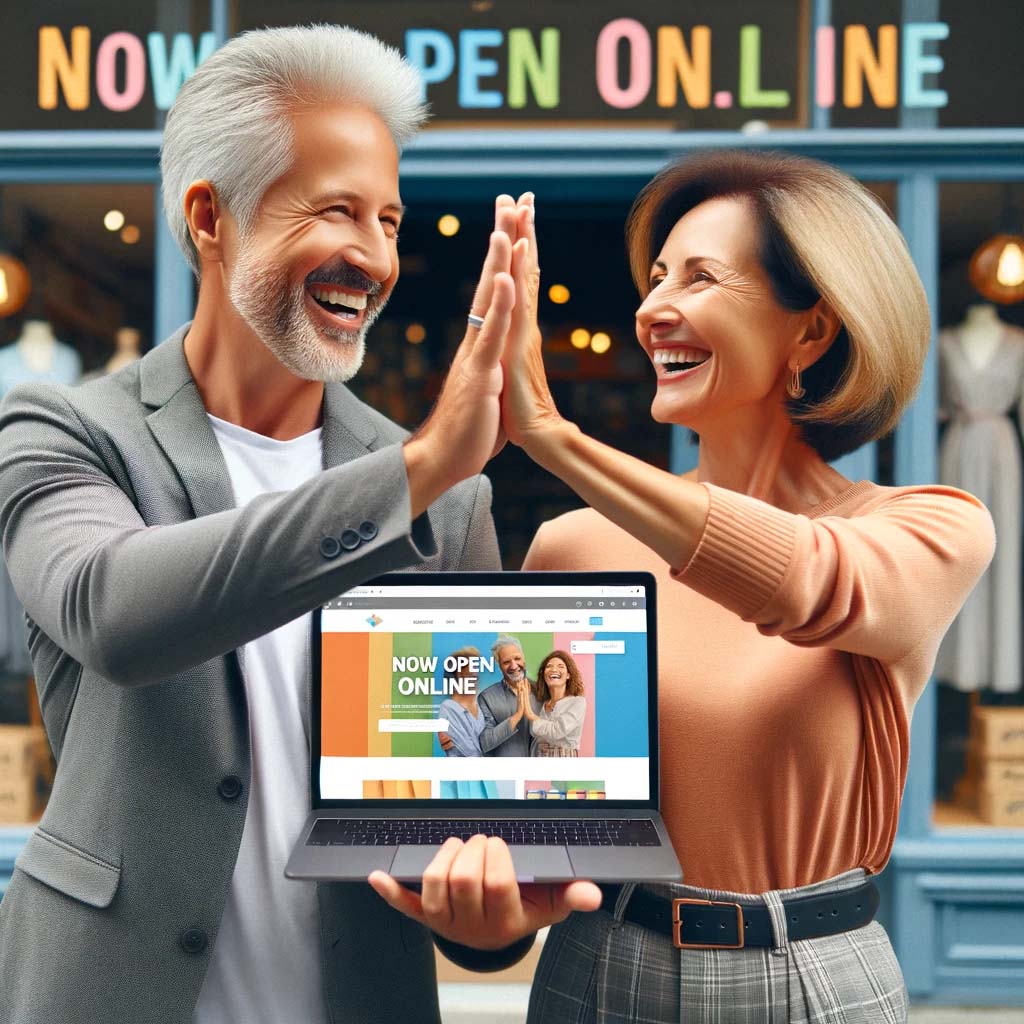 What Kind of Businesses Can Use a Website in a Week?
A variety of small businesses across different sectors can take advantage of our swift and efficient 'Website in a Week' service. By offering a versatile solution, we ensure that a wide array of enterprises can bolster their online presence. Here's a categorized look at who stands to benefit:
Service Providers: Such as chiropractors, electricians, plumbers, and consultants, looking to showcase their services.
Professional Practices: Including law firms, accounting services, and medical practices, aiming to establish credibility.
Artisans and Creatives: Like photographers, craftsmen, and artists, wanting to display their portfolio.
Local and Community Businesses: Ranging from coffee shops and bakeries to community centers, eager to connect with the local populace.
Health and Wellness: Encompassing fitness studios, yoga instructors, and massage therapists, looking to promote a healthy lifestyle.
'Website in a Week' ensures that no matter your niche or size, there's a quick, efficient, and affordable web design solution available for you.
The Process: How It Works
The 'Website in a Week' service is designed to be straightforward and efficient, ensuring that your time is valued and your needs are met promptly.
Initial Consultation: We kick off with a discovery call to understand your vision, goals, and requirements.
Content Gathering: You'll provide us with the necessary content, including text, images, and branding elements.
Design and Development: Our team gets to work on designing and developing your website.
Review and Feedback: You'll have the opportunity to review the site and provide feedback.
Launch: Once everything is perfect, your website goes live.
Throughout this process, our team works diligently to ensure that every aspect of your website is crafted to meet your specific needs and preferences.
What's Included?
With 'Website in a Week,' you're not just getting a generic template – you're receiving a comprehensive package that includes everything needed for a successful online presence.
Custom Design: Tailored to reflect your brand and appeal to your target audience.
Responsive Layout: Ensuring your website looks great on all devices.
WordPress CMS: Easily update your content whenever needed.
Up to 8 Pages Included: Choose from a variety of options to best showcase your business.
Google Analytics Setup: Gain valuable insights into your website's performance.
By offering a complete package, we ensure that your website is ready to attract visitors and convert leads from day one.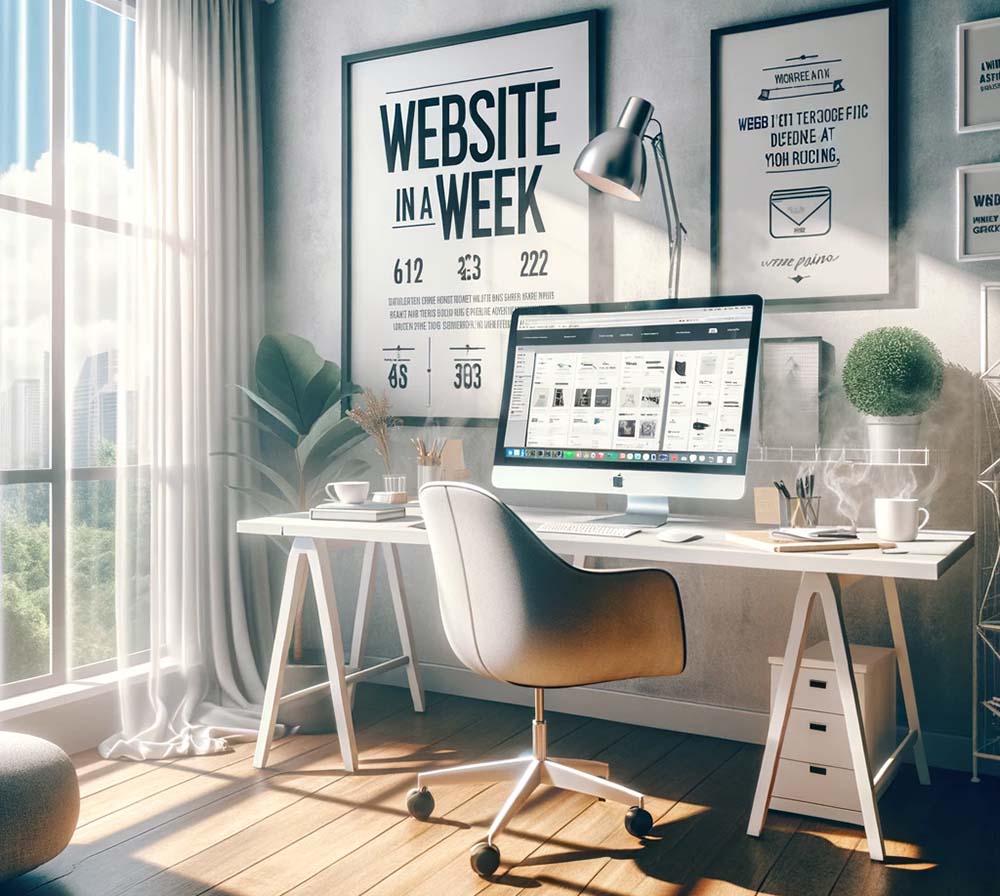 Affordability Meets Quality
One of the standout features of 'Website in a Week' is its affordability. Priced at just $2,998 or four payments of $849, this service offers exceptional value for money, ensuring that even small businesses on a tight budget can access top-notch web design services.
Why a Website in a Week is Good for You
Small business owners are known for their passion and commitment, yet they face unique challenges that require smart solutions.
Time is of the Essence: Running a business is incredibly time-consuming, and finding efficient solutions is key.
Budget Conscious: Every dollar spent is an investment in your future, making value-for-money services crucial.
Need for Control: It's your vision, and you want to be involved in bringing it to life.
'Website in a Week' directly addresses these needs, providing a quick, affordable, and high-quality web design service that puts you in control.
Conclusion
Time is indeed money, and in the business world, the ability to move quickly and adapt to change is paramount. Our 'Website in a Week' service is designed with this in mind, offering a swift, affordable, and high-quality solution to your web design needs.
If you're a small business owner looking to establish a strong online presence, connect with your audience, and take your business to the next level, 'Website in a Week' is the solution you've been searching for.
Ready to get started? Schedule a discovery call with us on Zoom today and let's bring your vision to life!