Custom
WordPress Design

: Tailoring Your Online Presence

In the bustling business landscape of Atlanta, having a website that accurately represents your brand is no longer a luxury—it's a necessity. Bright Tribe Smart Marketing, a leading Atlanta WordPress web designer, specializes in creating custom WordPress sites that are as unique as your business. Our approach to web design focuses on crafting a digital space that not only reflects your brand's personality but also meets your specific business objectives.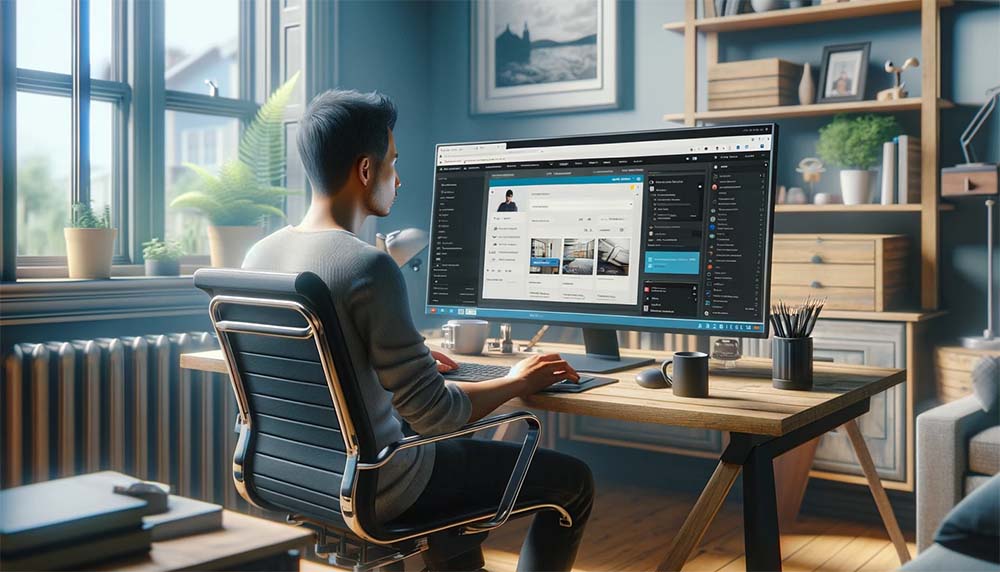 Why Custom WordPress Design?
A Personalized Digital Experience:
Tailored to Your Brand: Custom WordPress sites offer the flexibility to create a look and feel that aligns perfectly with your brand identity.
Scalability and Flexibility: WordPress is known for its scalability, meaning your site can grow and evolve as your business does, without the need for a complete overhaul.
User-Friendly Management: One of the greatest strengths of WordPress is its user-friendly content management system (CMS), allowing for easy updates and management of your site, even without technical expertise.
According to a W3Techs report, WordPress powers over 40% of all websites on the internet, making it the most popular CMS by far. This popularity is a testament to its versatility and user-friendliness. Moreover, a survey by Kinsta revealed that a significant percentage of users prefer WordPress for its ease of use and flexibility.
WordPress Redesign and Site Migrations
Revamping Your Existing Website
Your website may already be established, but is it performing to its full potential? At Bright Tribe, we don't just build new sites; we breathe new life into existing ones. Redesigning your Atlanta business website on WordPress can dramatically improve both aesthetics and functionality.
Upgrading User Experience:
Modern Design Trends: We incorporate the latest design trends to ensure your website looks contemporary and engaging.
Improved Navigation and Usability: Enhancing the user experience to keep visitors on your site longer, reducing bounce rates, and increasing conversions.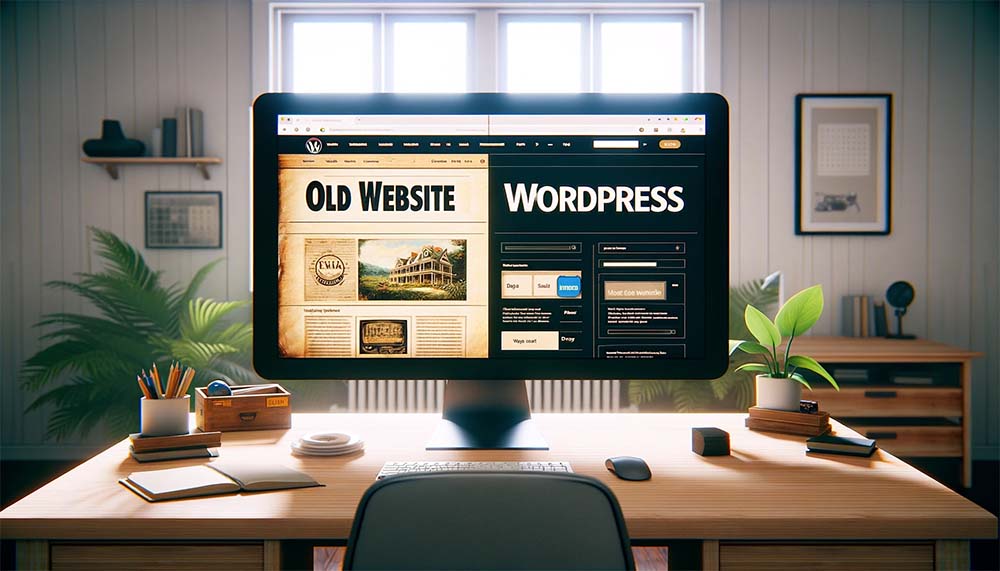 Seamless Migration to WordPress
Perhaps you're looking to migrate your existing website to WordPress. Our team at Bright Tribe makes this transition smooth and hassle-free. We ensure that during the migration, every aspect of your site is carefully considered and preserved.
Efficient and Secure Migration Process:
Data Integrity: We ensure all your content, from text to multimedia, is transferred without loss of quality or functionality.
SEO Preservation: Our migration process is designed to preserve your existing search engine rankings. We work hard to ensure we maintain the URL and linking structure of your existing website and setup appropriate 301 Redirects for any old URLs.
The Benefits of Choosing WordPress
WordPress is not just a platform; it's a solution that offers versatility, reliability, and performance. Here's why WordPress stands as the preferred choice for web design:
Unparalleled Customization and Flexibility
Extensive Themes and Plugins: With a vast library of themes and plugins, WordPress offers unparalleled customization options to cater to any need or preference.
Adaptable to Various Business Needs: Whether you're a startup, a growing business, or an established corporation, WordPress is equipped to meet diverse business requirements.
Robust Security and Performance
Regular Updates for Security: WordPress regularly updates its software to ensure high levels of security against online threats.
Optimized for Speed and Performance: WordPress sites can be optimized for speed, a crucial factor for user experience and SEO rankings.
SEO-Friendly by Design
SEO-Optimized Framework: WordPress is designed with SEO in mind, offering features and plugins that help optimize your site for search engines.
Mobile Responsiveness: With mobile traffic accounting for a significant portion of web usage, WordPress's mobile-responsive designs ensure your site looks great on any device.
Strong Community Support
Extensive Community and Resources: The WordPress community is vast, offering a wealth of resources, forums, and tutorials to assist users.
Regularly Updated and Improved: The platform is continuously improved upon, with a community of developers contributing to its growth and evolution.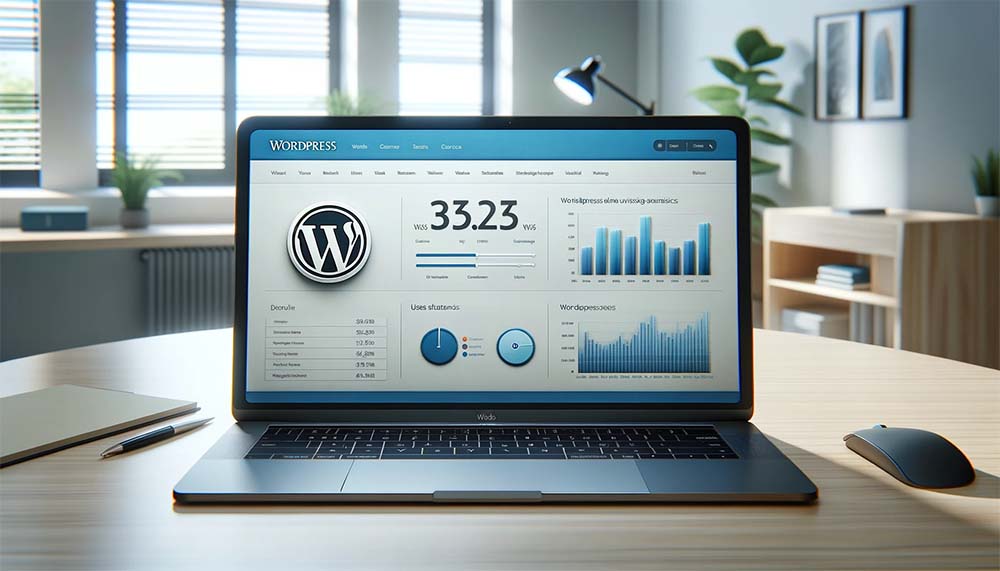 Key WordPress Statistics: Dominating the Digital Landscape in 2023
In the ever-evolving world of web design and content management, WordPress continues to lead and reshape the digital landscape. Its widespread adoption and continuous growth are a testament to its versatility and user-friendliness. Here are some compelling statistics from 2023 that highlight WordPress's dominance and its pivotal role in the online world:
Why Bright Tribe for Your WordPress Design in Atlanta?
Expertise and Local Insight
At Bright Tribe, we combine our extensive WordPress expertise with a deep understanding of Atlanta's unique business landscape. Our designs are not just visually appealing but also strategically crafted to meet the specific needs of Atlanta businesses.
Understanding Atlanta's Market:
Local SEO Optimization: We optimize your WordPress site for Atlanta-specific keywords, ensuring you reach your local audience effectively.
Customized Design for Atlanta Businesses: Our web design reflects the unique character and needs of your business in the Atlanta market.
Commitment to Excellence and Growth
Our goal is to establish long-term partnerships with our clients, supporting their growth and adapting their digital presence as their business evolves.
Ongoing Support and Development:
​Continuous Website Improvement: We offer ongoing WordPress support and development, ensuring your WordPress site remains current and effective.
Adapting to Changing Business Needs: As your business grows, we adapt your website to meet new challenges and opportunities.
Start Your WordPress Website
Ready to elevate your online presence with a custom WordPress website designed specifically for your Atlanta business? Contact Bright Tribe Smart Marketing today to tell us about your project. Let us help you create a website that not only looks great but also delivers tangible results, aligning with your business goals and resonating with your Atlanta audience.