Online reviews

have become an indispensable part of the customer decision-making process.

An overwhelming majority of consumers rely on reviews to make informed choices. As a small business owner, it's crucial to proactively manage your online reputation and address both positive and negative reviews. In this blog post, we'll explore the role of online reviews in customer decision-making, the consequences of negative reviews on small businesses, the importance of proactive review management, and effective strategies for managing your online reputation. We'll also discuss the affordability of review management services for small businesses and provide authoritative quotes, statistics, and facts to emphasize the significance of review management in your marketing strategy.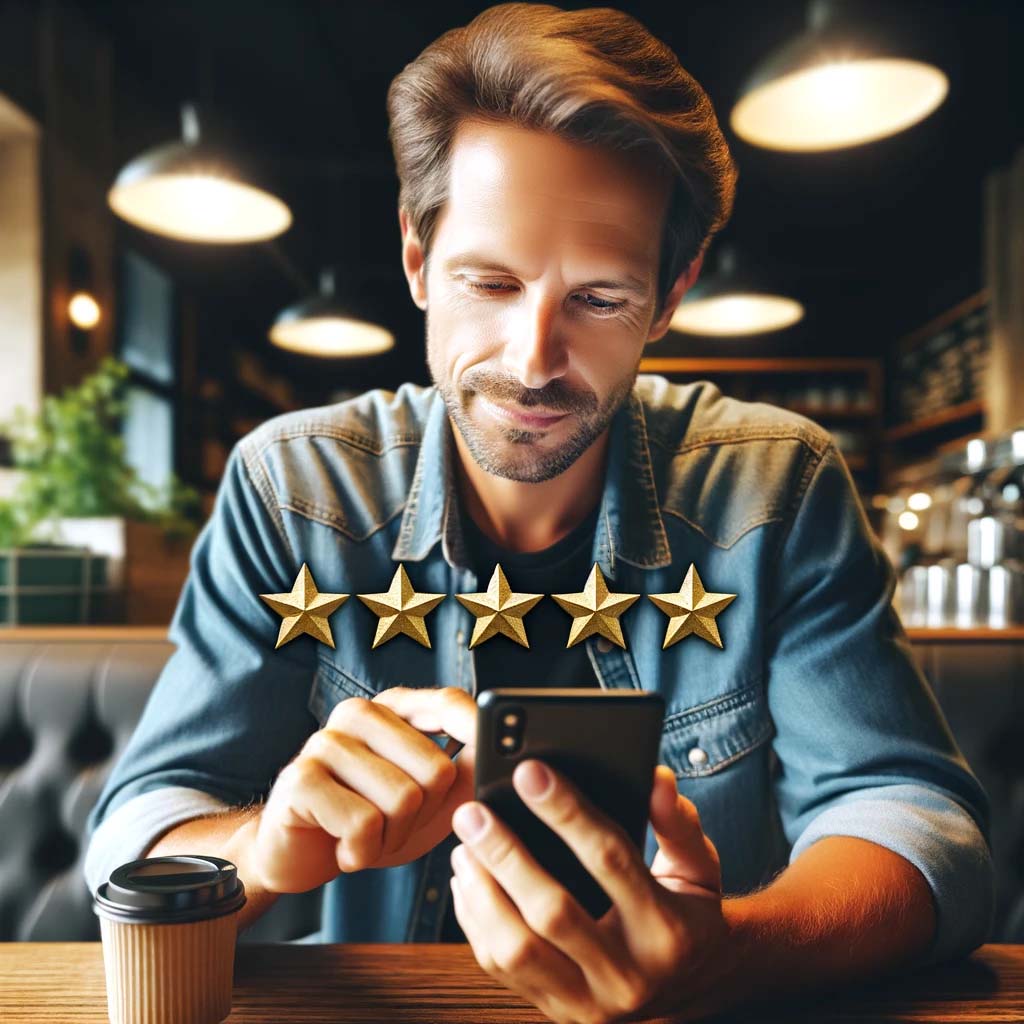 The Role of Online Reviews in Customer Decision-Making
Online reviews are a powerful tool in shaping consumer perceptions of a business and influencing their purchasing decisions. According to a BrightLocal survey, 93% of consumers read online reviews to determine the quality of a local business, and 73% trust a business more if it has positive reviews. With the growing reliance on online reviews, it's clear that they play a pivotal role in the success of small businesses.
Consequences of Negative Reviews on Small Businesses
Negative reviews can have a significant impact on your small business's reputation, customer trust, and revenue. Research by Harvard Business School found that a one-star rating increase on Yelp could result in a 5-9% increase in revenue for small businesses. Conversely, negative reviews can deter potential customers, harm your brand image, and ultimately hurt your bottom line.

Importance of Proactive Review Management
Given the powerful influence of online reviews on consumer behavior, it's vital for small businesses to take a proactive approach to review management. By actively monitoring, responding to, and encouraging reviews, you can protect your online reputation, address customer concerns, and foster loyalty and trust among your target audience.
Strategies for Effective Review Management
Implementing effective review management strategies can help your small business maintain a positive online reputation and attract more customers. In this section, we'll discuss three essential tactics for managing your reviews and enhancing your online presence:
Monitoring online review platforms: Regularly monitor major review platforms such as Google My Business, Yelp, and Facebook to stay informed about what customers are saying about your business. By keeping track of your reviews, you can quickly address negative feedback and show appreciation for positive comments.
Responding to reviews, both positive and negative: Responding to reviews demonstrates that you value customer feedback and care about their experience. Thank your customers for positive reviews and address any concerns raised in negative reviews professionally and constructively.
Encouraging satisfied customers to leave reviews: Actively seek feedback from satisfied customers by asking them to leave a review on your preferred platform. Positive reviews can help offset any negative reviews and boost your overall rating.
Affordable review management services, like those offered by Bright Tribe Smart Marketing, are designed to help small businesses efficiently and effectively manage their online reputation without breaking the bank. By investing in review management, you can ensure your small business maintains a strong online presence and continues to attract new customers.
Learn About Our Review Management Services
Ready to protect your online reputation and grow your small business with professional review management services? Schedule a Zoom call with our team at Bright Tribe Smart Marketing to learn more about our affordable review management solutions and how we can help you maintain a positive online presence.
Take control of your online reputation and drive business growth with the help of our tailored review management services. Schedule your call today and discover how Bright Tribe can support your small business's success.