Search Engine Optimization

(SEO) is a critical element of digital marketing.

SEO involves the optimization of your website to rank higher on search engines like Google, Bing, and Yahoo. In 2023, SEO continues to be vital as Google alone holds a 92.08% share of the global search engine market, making it the primary gateway for online visibility.​
​The Evolution and Importance of SEO
In the rapidly changing world of digital marketing, understanding the evolution and importance of SEO is crucial for any business. As search engines like Google continue to dominate the market, staying updated with the latest SEO trends and practices becomes essential for online success.
SEO's Ever-Changing Landscape: Google's frequent updates to its algorithms are a clear indicator of the dynamic nature of SEO. These updates, designed to improve search quality and prevent system manipulation, can have a significant impact on website rankings and visibility​. [source]
SEO in Digital Marketing: In 2023, SEO continues to be a cornerstone of digital marketing strategies. It's no longer just about optimizing for keywords; it's about understanding user intent, creating relevant content, and building a website that's both user and search engine friendly​​.[source] [source]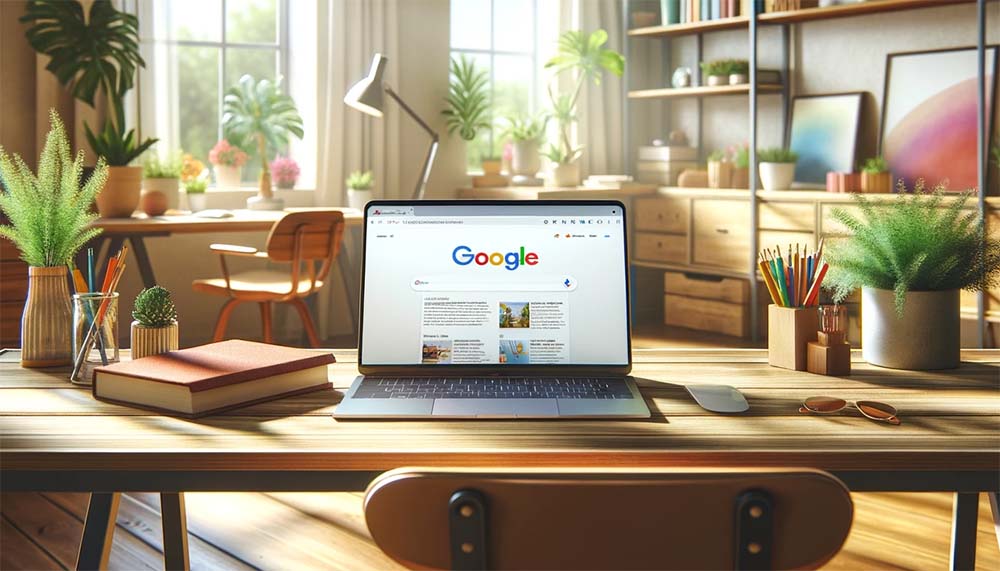 Core Strategies for Effective SEO in 2023
As we navigate through 2023, certain core strategies in SEO remain fundamental. From focusing on content relevance to optimizing the technical aspects of your website, these strategies ensure your online presence is robust and effective.
Content Relevance and User Experience: The relevance and quality of your content are more crucial than ever. Ensuring that your content aligns with your audience's needs and search queries is key to enhancing user experience and meeting search engine requirements​. [source]
The Role of Backlinks: While the landscape of SEO changes, the importance of backlinks remains significant. Quality backlinks from reputable sources continue to be a crucial factor in determining your site's authority and ranking​. [source]
Adapting to Algorithm Updates: Staying agile and responsive to Google's algorithm updates is essential for maintaining and improving your website's search ranking. Understanding these updates and aligning your SEO strategy with them can greatly benefit your online visibility​.​ [source]
The Future of SEO
Looking ahead, the future of SEO seems to be geared towards a more integrated and user-centric approach. Understanding and adapting to these future trends will be key to achieving and maintaining a strong online presence.
Shifting Priorities in SEO: Google's recent updates indicate a continued shift towards prioritizing user experience and content relevance. Factors like mobile-friendliness, page load speed, and ease of navigation are increasingly important in search engine evaluations​.
SEO for Local and Global Markets: Whether your focus is on local customers or a global audience, tailoring your SEO strategy to your target market is essential. Local SEO, in particular, has become increasingly important for businesses looking to target local customers​. [source]
SEO and Emerging Technologies: The integration of AI and automation in SEO is becoming more prevalent, helping to streamline processes and improve efficiency in keyword research and content creation​​. [source]
Effective Keyword Research for SEO and User Conversion
In the competitive landscape of Atlanta's digital market, effective keyword research and content writing are crucial for SEO and user conversion. At Bright Tribe, an Atlanta SEO company with over 20 years of experience, our focus is on creating content that provides real value to both search engines and users.
The Core of Keyword Research
In the realm of Atlanta's SEO landscape, the core of successful digital marketing lies in precise and strategic keyword research. At Bright Tribe, we focus on uncovering the specific search terms that resonate with your target audience in Atlanta, ensuring that your content is both discoverable and relevant.
Targeted Research: We delve deep into keyword research, focusing on phrases that your target audience in Atlanta is searching for. This involves analyzing search volume, competition, and relevance to your business.
User Intent Understanding: We prioritize understanding the intent behind searches, ensuring content aligns with what users in Atlanta are looking for.
Long-tail Keywords: Our strategy includes targeting long-tail keywords specific to the Atlanta market, which often have lower competition and higher conversion rates.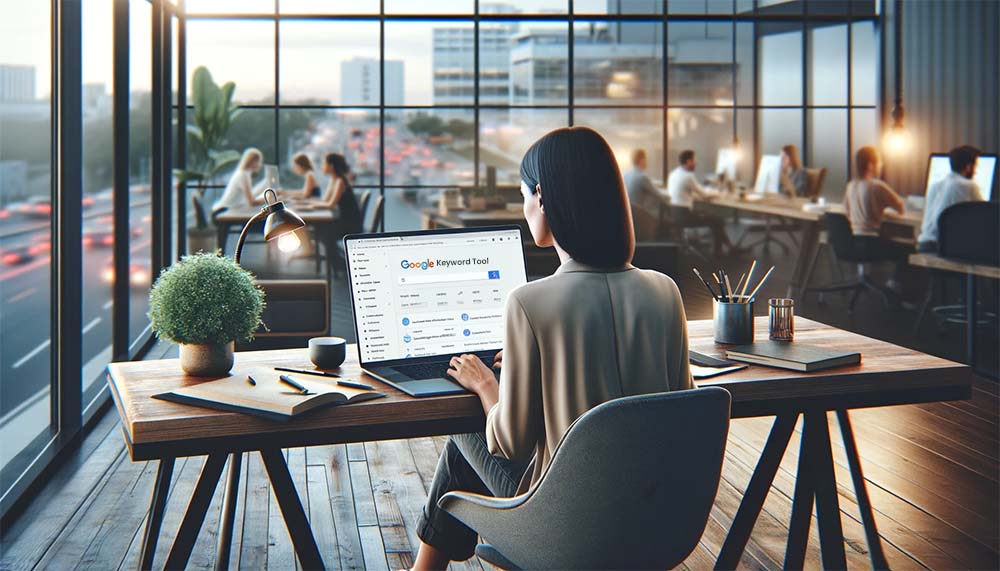 Writing for SEO and Conversion
Crafting content that excels in both SEO and user conversion is a fine art. Our approach at Bright Tribe is to blend these two crucial elements, creating content that not only ranks well in search engines but also compellingly engages and converts your Atlanta audience.
Quality Content Creation: At Bright Tribe, we believe in creating content that resonates with real users. Our content is informative, engaging, and tailored to meet the specific needs of your audience in Atlanta.
SEO Optimization: We ensure that all content is optimized for search engines, incorporating keywords naturally and focusing on on-page SEO elements like meta tags and headings.
Conversion-Focused: Our content is not just about attracting visitors but also converting them into customers. We include clear calls-to-action and persuasive messaging aligned with your business goals.
Why Choose Bright Tribe for Atlanta SEO Services
Selecting the right Atlanta SEO agency is pivotal for any business aiming to thrive in the digital era. At Bright Tribe, we bring a unique blend of experience, local expertise, and a commitment to real, valuable content, setting us apart as your ideal choice for SEO services in Atlanta.
Experience and Expertise: With over two decades of best practices in SEO, Bright Tribe brings a wealth of knowledge and proven strategies to the table.
Local Market Focus: As an Atlanta-based SEO firm, we have a deep understanding of the local market dynamics and tailor our strategies to fit the unique needs of businesses in the region.
Real Content for Real Users: Our commitment is to create content that adds value to users' lives, establishing trust and credibility for your brand in the Atlanta market.
In summary, effective keyword research and SEO writing are vital for any business looking to stand out in Atlanta's digital space. By choosing Bright Tribe, you're partnering with an experienced SEO agency committed to delivering real content that drives real results. Contact us to discuss how we can enhance your online presence and drive conversions through tailored SEO strategies.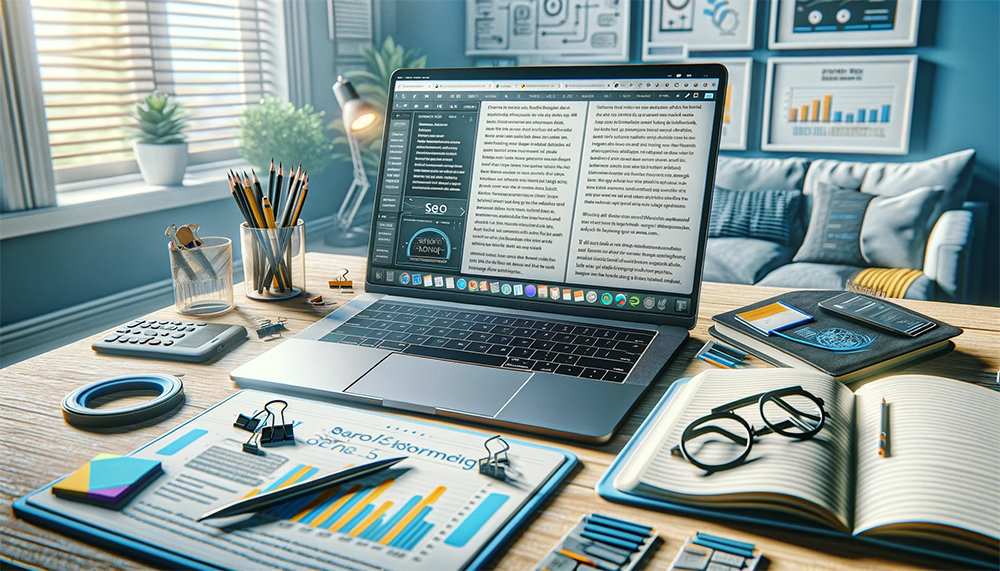 SEO remains a dynamic and essential component of digital marketing in 2023 – and beyond.
It requires a comprehensive understanding of search engine algorithms, user experience, content relevance, and the latest technological advancements. For businesses looking to enhance their online presence, particularly in competitive markets like Atlanta, a well-crafted SEO strategy is crucial.
If you're looking to improve your business's SEO and navigate the complexities of digital marketing, Bright Tribe Smart Marketing is here to help. Schedule a Zoom call with us to discuss how we can tailor an SEO strategy that aligns with your business goals and elevates your online presence.