After a frustrating experience with another developer – and long delays in their timeline – Foodmate turned to Bright Tribe to start from scratch to develop a new site.
The new site needed to be consistent with their existing brand but also provided the flexibility they needed to grow for years to come.
Bright Tribe worked closely with Foodmate's internal marketing department on both layout, design and functional requirements. The end result is a world-class website that is mobile-responsive and easy to update – and that also supports their North American sales by providing detailed product information in an intuitive and compelling way.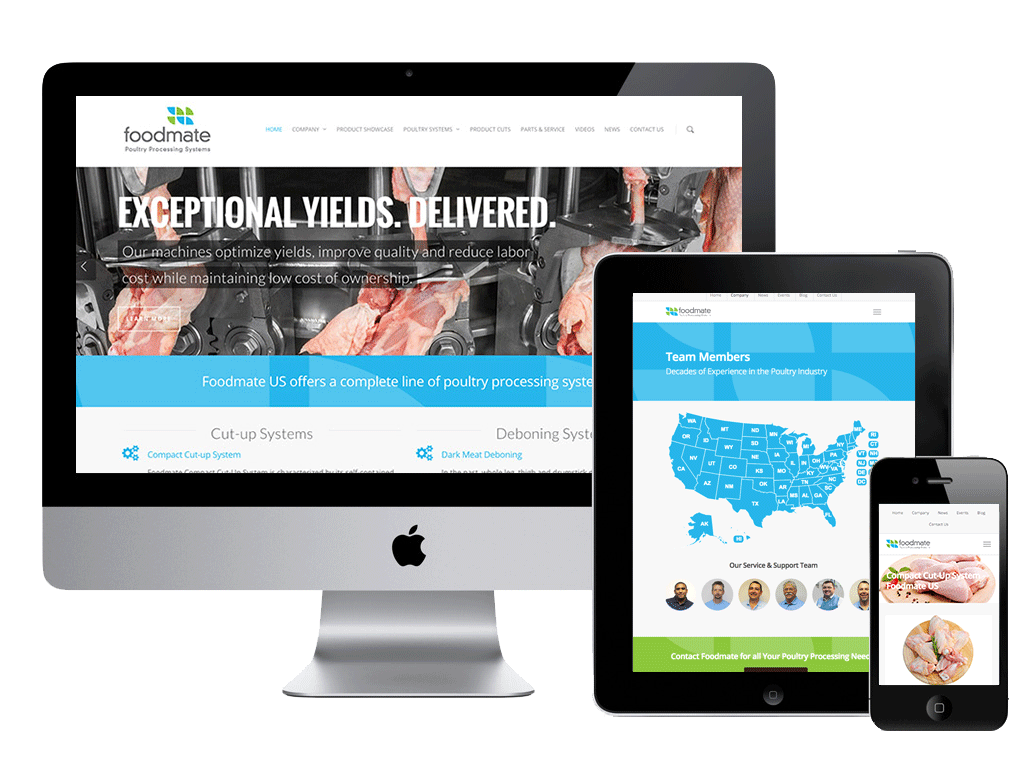 Foodmate is a leading poultry processing equipment manufacturer based in the Netherlands. Founded by industry experts in early 2006, the company quickly expanded its worldwide distribution into North and South America with the launch of Foodmate US in 2010. Foodmate has since become the committed and reliable partner of major poultry processing companies worldwide.
Visit Site: www.foodmateus.com