Byte Balance Boosted Its Online Visibility in Less Than 60 Days
As a digital marketing agency, Bright Tribe Smart Marketing has helped numerous businesses improve their online presence and increase their visibility on search engines through our SEO services. One such success story is that of Byte Balance, a local IT company that had been struggling to make its presence felt on the internet.
Byte Balance approached us with a small, 5-page website that wasn't even showing up in Google search results for its primary keywords. They were losing potential customers to their competitors who ranked higher in search engine results pages (SERPs). They wanted to improve their online visibility and generate more leads to grow their business.
At Bright Tribe, we conducted a comprehensive website audit to identify areas for improvement. We found several technical SEO issues that were holding back the website's ranking potential, such as duplicate content, broken links, and slow loading times. We also discovered that Byte Balance lacked a robust content strategy, which was impacting their ability to target the right keywords and generate organic traffic.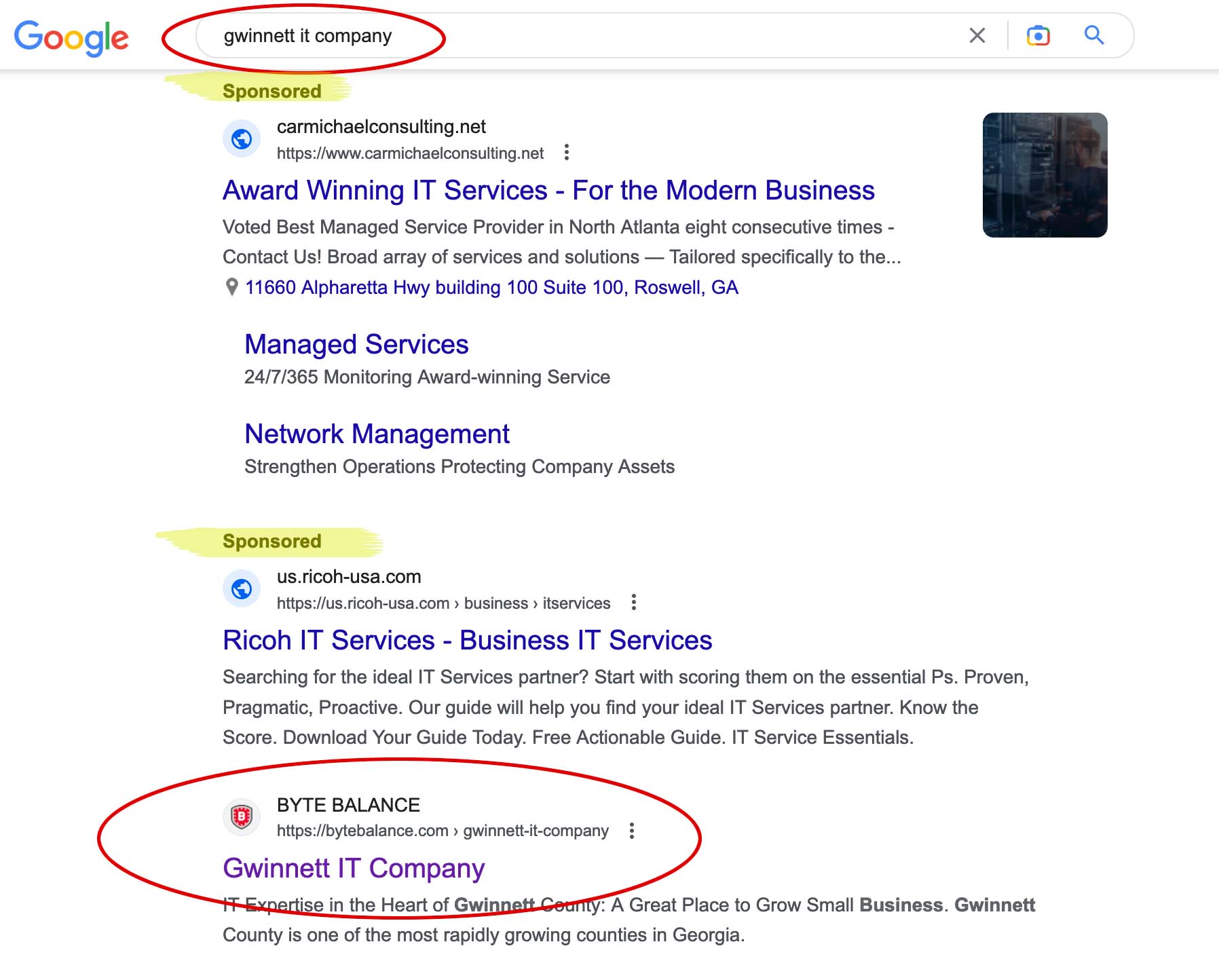 Based on our findings, we created a customized SEO strategy for Byte Balance, which included:
Technical SEO Optimization: We fixed all the technical issues identified in our audit, including optimizing their website structure, implementing proper meta tags, and fixing broken links. We also improved the website's speed by optimizing images and reducing page load times.
Keyword Research: We conducted extensive keyword research to identify the most relevant keywords for Byte Balance's business. We focused on long-tail keywords to improve their chances of ranking higher on SERPs.
On-Page Optimization: We optimized the website's content to target the identified keywords. We created new pages, optimized existing ones, and added fresh, relevant content to improve the website's relevance and authority.
Robust Content Creation: In addition to technical optimization and keyword research, Bright Tribe Smart Marketing also focused on creating high-quality content to target the right keywords and boost Byte Balance's local SEO. We identified primary local keywords related to their business and developed a content strategy to build dedicated pages around them. This helped to improve their relevance and authority in their primary local market
Local Market Focus: Moreover, we also emphasized creating a strong Gwinnett presence in the content to help Byte Balance rank higher in their primary local market. Gwinnett is a large county in the metro Atlanta area and a significant business hub for IT services. As a local IT company, Byte Balance had an advantage in this market, and we made sure to leverage this advantage by creating content that resonated with Gwinnett's business community. This helped them attract more local customers and establish themselves as a leading IT service provider in Gwinnett.
Our efforts paid off in less than 60 days.
Byte Balance went from being virtually invisible on Google to being number 1 in Google for its primary keywords. Their website's organic traffic increased by over 300%, and they started receiving more leads through their website.
The success of Byte Balance's SEO campaign is a testament to the power of a well-executed SEO strategy. By addressing technical SEO issues, conducting keyword research, optimizing content, and building high-quality backlinks, we were able to significantly improve their online visibility and drive more organic traffic to their website.
At Bright Tribe Smart Marketing, we are committed to helping businesses of all sizes improve their online presence and achieve their digital marketing goals. Contact us today to learn more about our SEO services and how we can help your business grow.